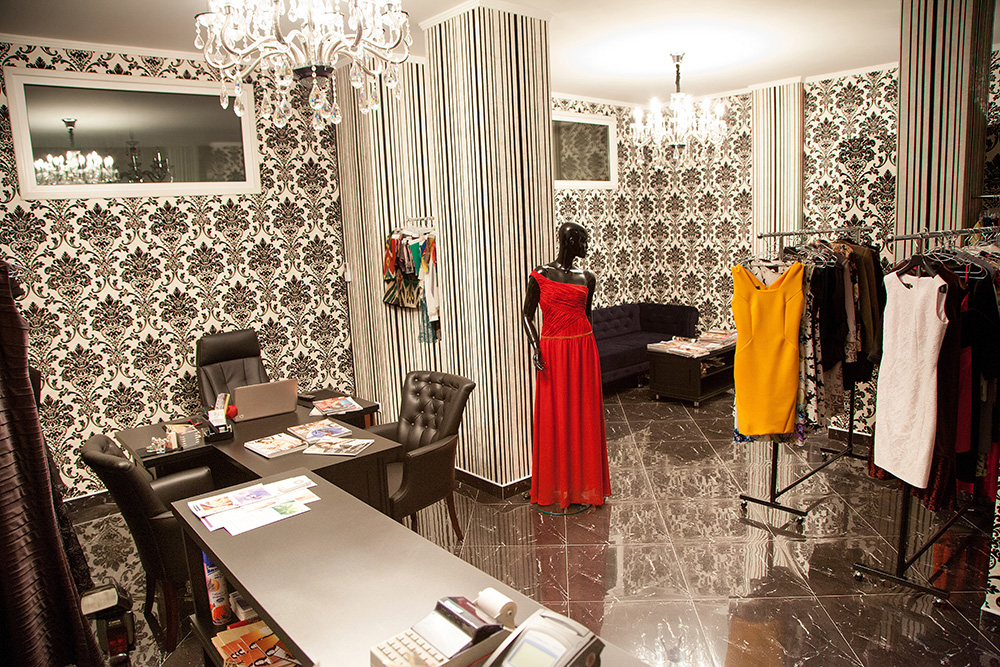 Atelier Indira Isaeva 123 – is a place where dreams of fashion come into reality. Our atelier provides services in custom made garments for women for various occasions. The garments that are offered by atelier include: casual wear, business wear, national costume garments, cocktail dresses and evening garments for special occasions, including bridal wear.
By becoming the customer of Indira Isaeva, customers are provided with the development of a perfect silhouette for specific body composure and the best design of a garment for the given event considering the latest fashion trends. Further on, the team of production professionals together with Indira Isaeva work on producing each item thoroughly, tailoring each model of the garment into a perfect fit.
Since the establishment in 2009, the atelier has produced numerous garments for various local and abroad events, we are extremely proud to see our models attend balls in St. Petersburg, weddings of Sheikhs in Dubai, local traditional weddings, social and corporate events, as well as individually developed cruise and summer collections.
We invite our customer to a journey of a wonderful experience: imagining, seeing, feeling and finally wearing the desired garments flawlessly tailored and personalized.